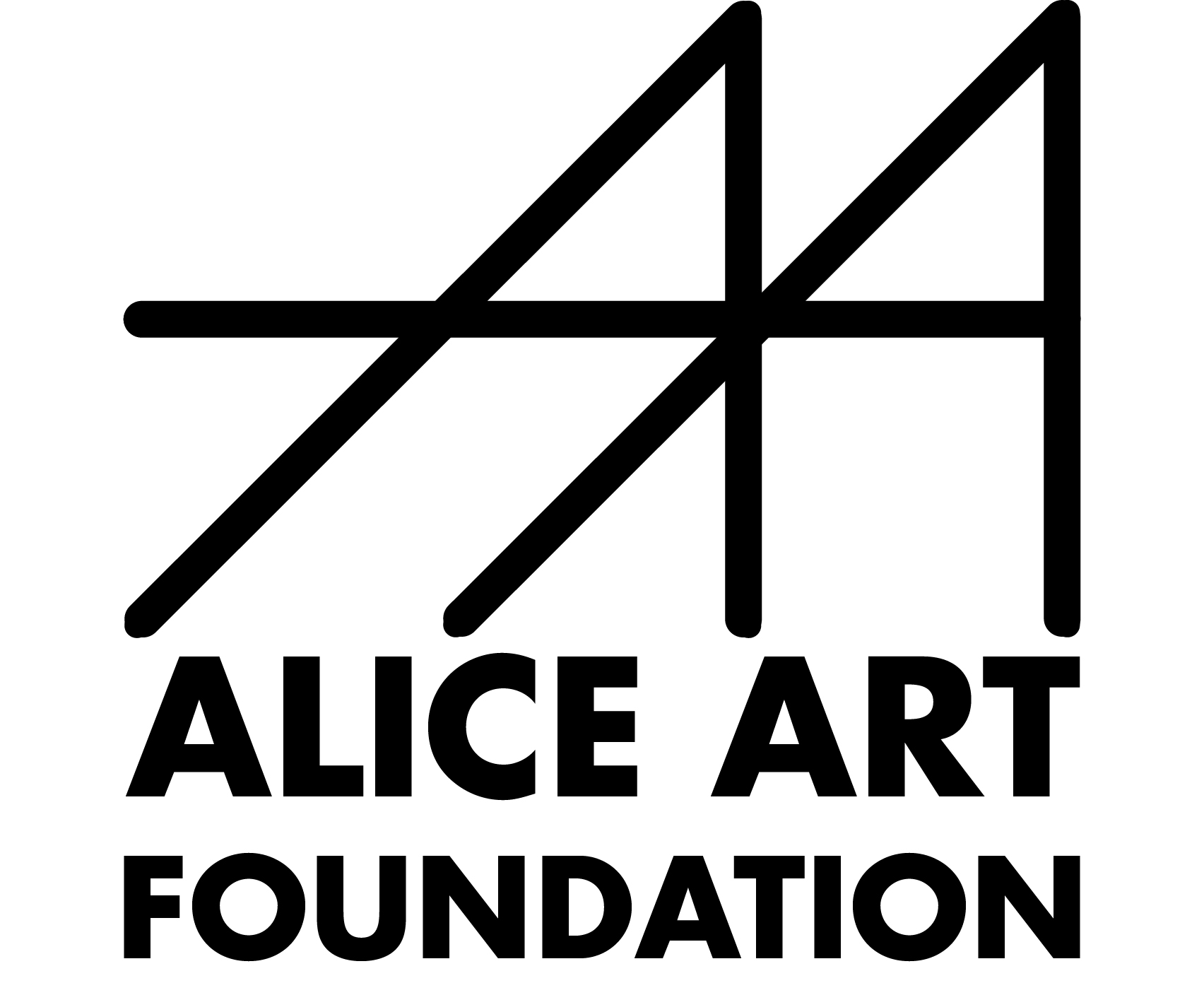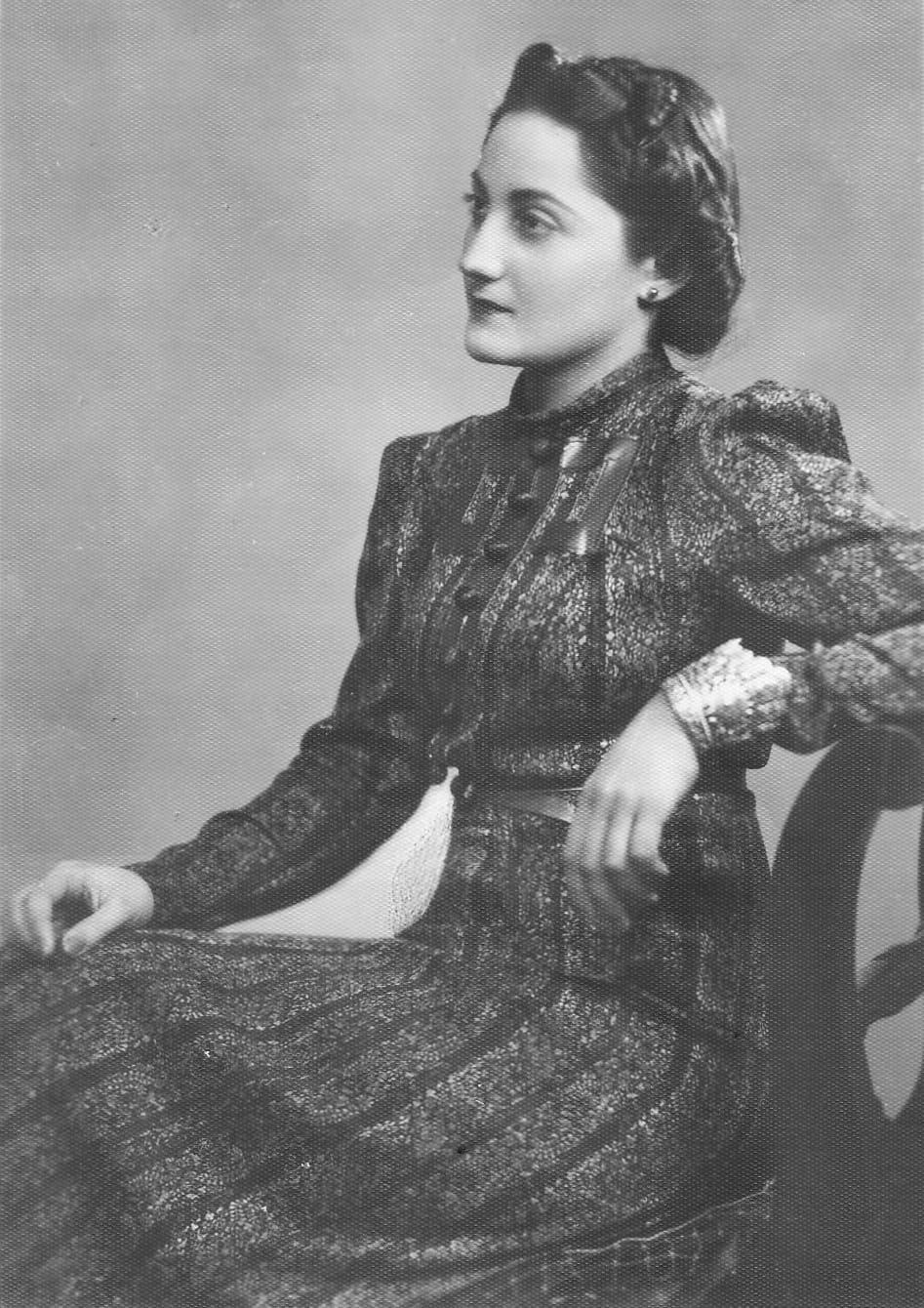 Alice Naggiar-Mazlo (1918-1992)
"Sympathy and empathy are the characteristics ways of art: a feeling with, a feeling into, the innermost experiences of other men. The work of art is the visible, potable spring from which men share the deep underground sources of their experience. Art arises out of man's need to create for himself, beyond any requirement for mere animal survival, a meaningful and valuable world: his need to dwell on, to intensify, and to project in more permanent forms those precious parts of his experience that would otherwise slip too quickly out of his grasp, or sink too deeply into his unconscious to be retrieved. »
 Lewis Mumford, Art and Technics, 1952.
Faithful to the values of assistance and mutual understanding embodied by the figure of Alice Naggiar-Mazlo (1918-1992), the Foundation is guided by the desire to support artistic creation and, in particular, to increase the visibility of contemporary jewellery on an international scale while encouraging the emergence of new talent.
The Alice Art Foundation was created in 2019 on the initiative of author-jeweller Robert Mazlo as a tribute to his mother,  painter Alice Naggiar-Mazlo. Building on this legacy, the Foundation aims to promote the contemporary artistic creation and particularly experimental jewellery through a transversal and original approach allowing to build bridges between these artistic forms of expression and other practices, know-how, disciplines and fields of knowledge.
This approach implies :
> supporting jewellery practitioners by giving their discipline the recognition and visibility it deserves on the artistic scene;
> Preparing the next generation and encouraging the emergence of new vocations through the creation of events and educational tools;
> encourage a symbiotic relationship between traditional know-hows and new technologies.
Thanks to its innovative transdisciplinary project, the Alice Art Foundation has already received the support of numerous international donors and has been able to federate artists and private and institutional partners around it.
Exhibiting
Through temporary or touring exhibitions, the Alice Art Foundation wishes to raise awareness, encourage vocations, mobilise and initiate the public (students, general public, collectors) to contemporary art and experimental jewellery.
The program aims to support young emerging artists, to reinforce the visibility of confirmed artists and to educate the eye through prestigious exhibitions presenting the greatest masters of this discipline.
Fostering transdisciplinarity
The Alice Art Foundation wishes to encourage collective and transdisciplinary exhibitions associating jewellery and contemporary art around common and unifying themes, each participant being invited to express her-/himself on a subject through her/his own artistic language.
Hosting
In order to support the education of the new generations and to facilitate the transmission of know-hows, the Alice Art Foundation wishes to set up a residency to host artists invited to hold workshops or give lectures on the occasion of symposia and seminars.
Publishing
Fully aware that the visibility of contemporary jewellery depends on the diffusion of image and writing, the Alice Art Foundation wishes to set up an ambitious editorial and curatorial project in the form of a collection of books dedicated to this discipline.
Robert Mazlo
Author-jeweller & designer
Karl Mazlo
Jeweller & goldsmith
Alexandre Najjar
Writer and lawyer
Paul Adie (UK/DE), Xus Anglès (ES), Núria Anguren (ES), Zoe Arnold (UK), Rike Bartels (DE), Montse Basora (ES), Jamie Bennett (USA), Melanie Bilenker (USA), Alexander Blank (DE), Liv Blavarp (NO), Helen Britton (AU/DE), Sigurd Bronger (NO), Isabelle Busnel (FR/UK), Gemma Canal (ES), Lourdes Carmelo Parra (ES), Sébastien Carré (FR), Monica Cecchi (IT), Cédric Chevalley (CH), Sung-Ho Cho (KR), Lluís Comín Vilajosana (ES), Jack Cunningham (UK), Lisa Cylinder & Scott Cylinder (USA), Annette Dam (NO/DK), Corrado De Meo (IT), Clara Del Papa (VE/IT), Ylenia Deriu (IT), Nicole Deuster (DE/ES), Maria Diez Serra (ES), Georg Dobler (DE), Sam Tho Duong (DE), Robert Ebendorf (USA), Katrin Feulner (DE), Maria Rosa Franzin (IT), Nicoletta Frigerio (IT), Arata Fuchi (JP/IT), Carla García Durlán (ES), Juanjo García Martín (ES), Alicia Giráldez (ES), Lola Gratacos (ES), Aurélie Guillaume (CA), Steffi Götze (DE), Gésine Hackenberg (DE/NL), Adam Hawk (USA), Nicola Heidemann (DE), Heidemarie Herb (DE/IT), Karin Herwegh (NL), Yu Hiraishi (JP), Serena Holm (IT/SE), Holland Houdek (USA), Yajie Hu (CN), Koen Jacobs (NL), Helfried Kodré (AT), Margit Jaeschke (DE), Kaori Juzu (JP/DK), Yeonmi Kang (KR), Marie-Louise Kristensen (DK), Mariko Kusumoto (JP/USA), Mia Kwon (KR), Julia Maria Künnap (EE), Claire Lavendhomme (BE), Jongseok Lim (KR), Sandra Llusà (ES), Keith Lo Blue (AU), Peter Machata (SK), Jana Machatova (SK), Sebastià Macia (ES), Asagi Maeda (JP), Gigi Mariani (IT), Marie Masson (FR), Märta Mattsson (SE), Wendy McAllister (USA), Judy McCaig (UK/ES), Xavier Monclús (ES), GianCarlo Montebello (IT), Iris Nieuwenburg (NL), Clara Niubó (ES), Kim Nogueira (USA), Barbara Paganin (IT), Renzo Pascale (IT), Liana Pattihis (CY/UK), Pietro Pellitteri (IT), Jo Pond UK), Katja Prins (NL), Ramon Puig Cuyàs (ES), Katherine Richmond (UK), Robin Kranitzky & Kim Overstreet (USA), Carme Roher (ES), Stefano Rossi (IT), Chiara Scarpitti (IT), Nicole Schuster (DE), Joyce J. Scott (USA), Carina Shoshtary (DE), Alejandra Solar (MX/LU), Bettina Speckner (DE), Gisbert Stach (DE), Claudia Steiner (AT), Per Suntum (DK), Tore Svensson (SE), Fumiki Taguchi (JP), Yoko Takirai (JP/IT), Fátima Tocornal (ES), Fabrizio Tridenti (IT), Barbara Uderzo (IT), Karen Vanmol (BE), Gabi Veit (IT), Silvia Walz (DE/ES), Annamaria Zanella (IT), Christel van der Laan (NL/AU), Felieke van der Leest (NL/NO), Artemis Valsamakis (GR)